Links & Partners
"Links to various farming websites and trusted companies in associated or complimentary fields of business"
Listed below are a selection of links of trusted farming websites or sites that have some form of association with our field of business. If you wish to exchange links please contact us - note that we will only consider links from sites in an associated or complimentary area of business.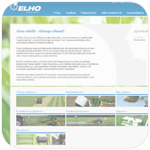 Oy ELHO Ab is a family-owned business founded in 1968. The company specialises in the manufacture of quality work machines and machines for agricultural contractors. Shutts Farm Machinery is a partner with ELHO.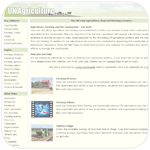 The Uk's top agricultural, food and farming resource; aiming to widen the publics understanding about the role of agriculture in the countryside.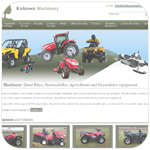 Kirktown Machinery is located in north east Scotland midway between Aberdeen and Dundee near the town of Laurencekirk. We are a sales, service, repair and hire centre for every type of domestic garden machinery...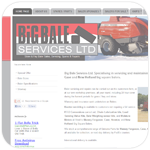 Big Bale Services Ltd. Specialising in servicing and maintaining Hesston, Massey Ferguson, Case and New Holland big square balers.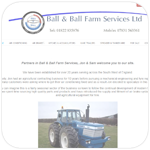 Ball and Ball Farm services are based in the South East of England and provide various services for farming including air conditioning and Kane trailers.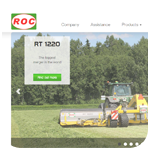 ROC produce professional argicultural machinery for forage dehydration plants, biomass and biogas plants as well as big farms specialized in hay, silage and straw production.